Porto's
Favorites
Order Now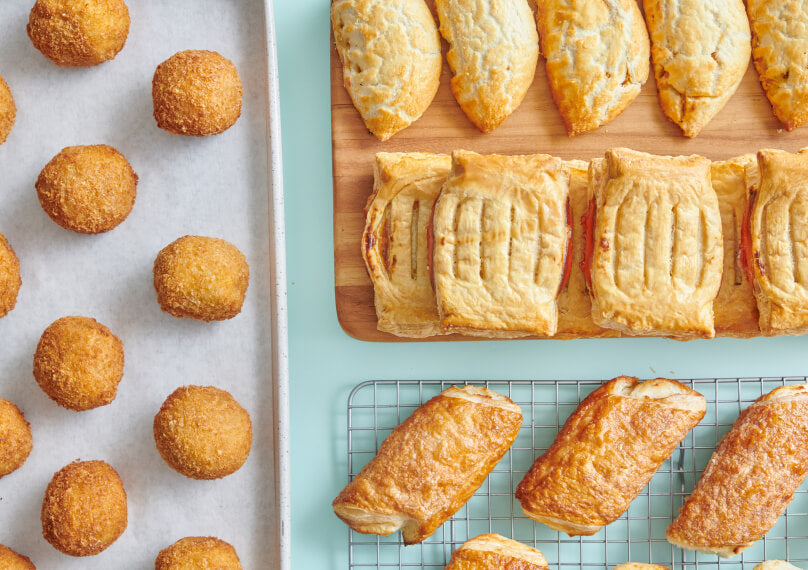 Celebratory
Bundle
Order Now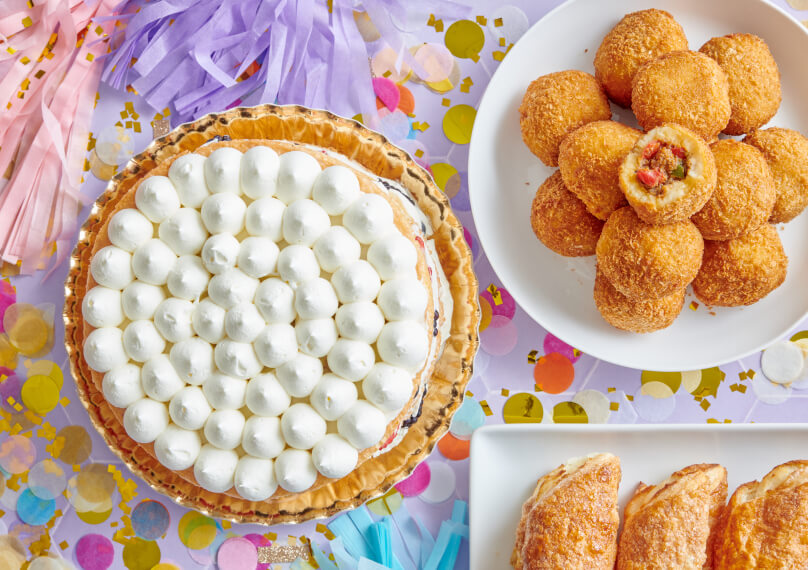 What Our Guests Are Saying:
Great food
Wish there was a little less salt in the turkey and empanadas since I'm sensitive to it but they were delicious. The puff pastry was delicious too. Guess my stinging feet (from the salt) is something I'll have to deal with if I want to have Porto's
Broken frozen but tomato-y tasty
It's a good thanksgiving treat. Easily bakes for 30 mins for a light browning. The crust is a bit powdery for my liking. There isn't much chicken, the interior is paste-like and includes peas, carrot , raisins.
Excellent
We loved the chicken empanadas. They were mouth-watering, simply delicious. We will definitely continue to order from Porto's.
Chicken Empanada yesss
Always have to include these in our Bake at Home order! I recommend using regular oven for best results & using non stick spray. I found that you may need to bake a bit longer, especially if baking multiples, to achieve the look of the photos & for best outcome. Worth the wait! Yes, these do have a slight sweetness to them, so if that's not your jam, stick to the meat pies & potato balls. Note to PORTO'S: I will say that they would be 5 star worthy if there was a tad more filling. Wouldn't cost you much more, but your customer's would be 100% satisfied & always return for more.
Not impressed
I left a review about not being impressed and I wasn't. It wouldn't allow me to fix my previous star review and didn't want to mislead anyone on my review because it left 5 stars. My honest opinion is the breading is sweet and grainy. The filling was good but not enough to overlap the outside. Just my personal opinion, but won't order that again and was disappointed.